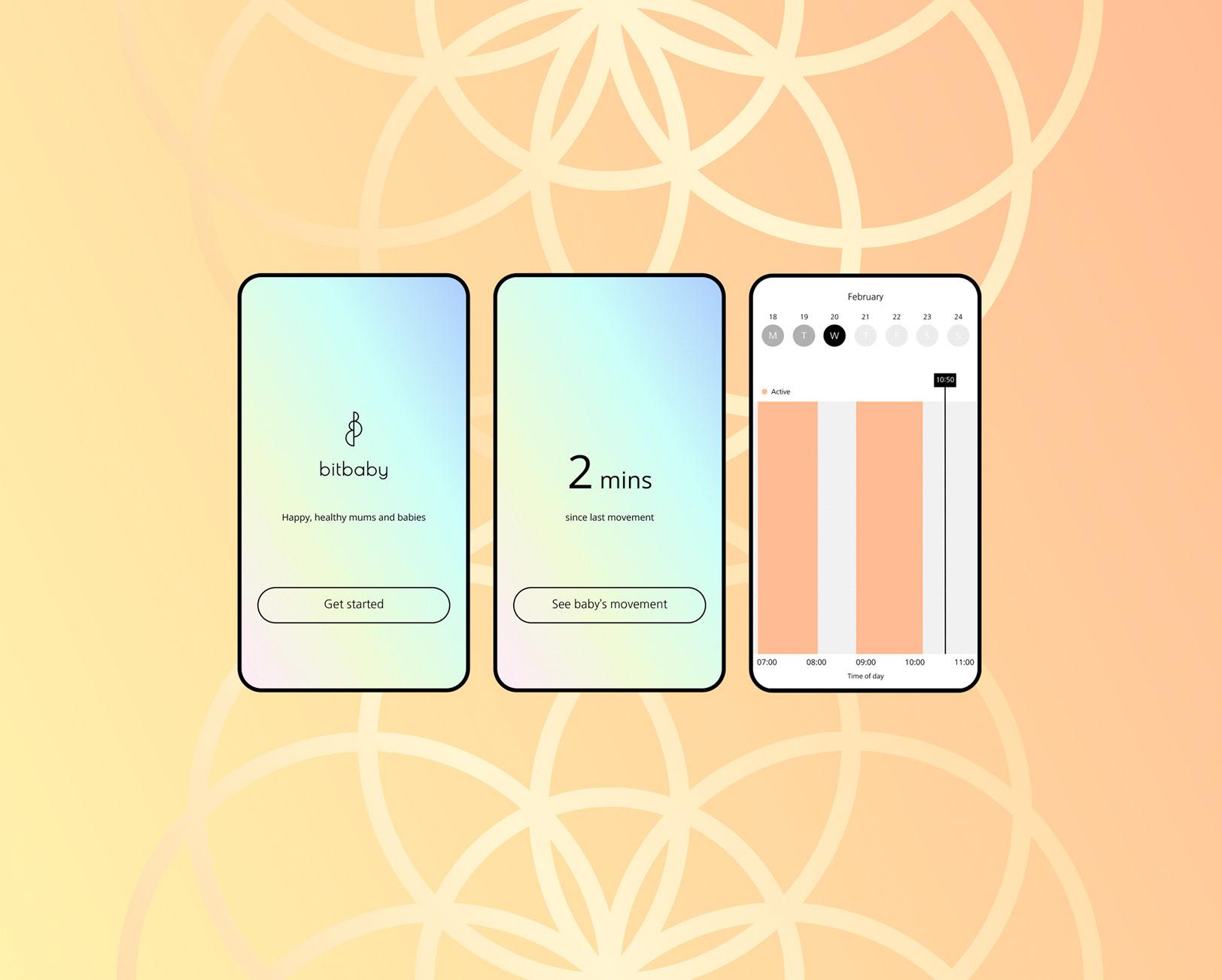 bitbaby tracks fetal movement in pregnant women
The aim is to keep women up-to-date with theirs and baby's wellbeing throughout the pregnancy.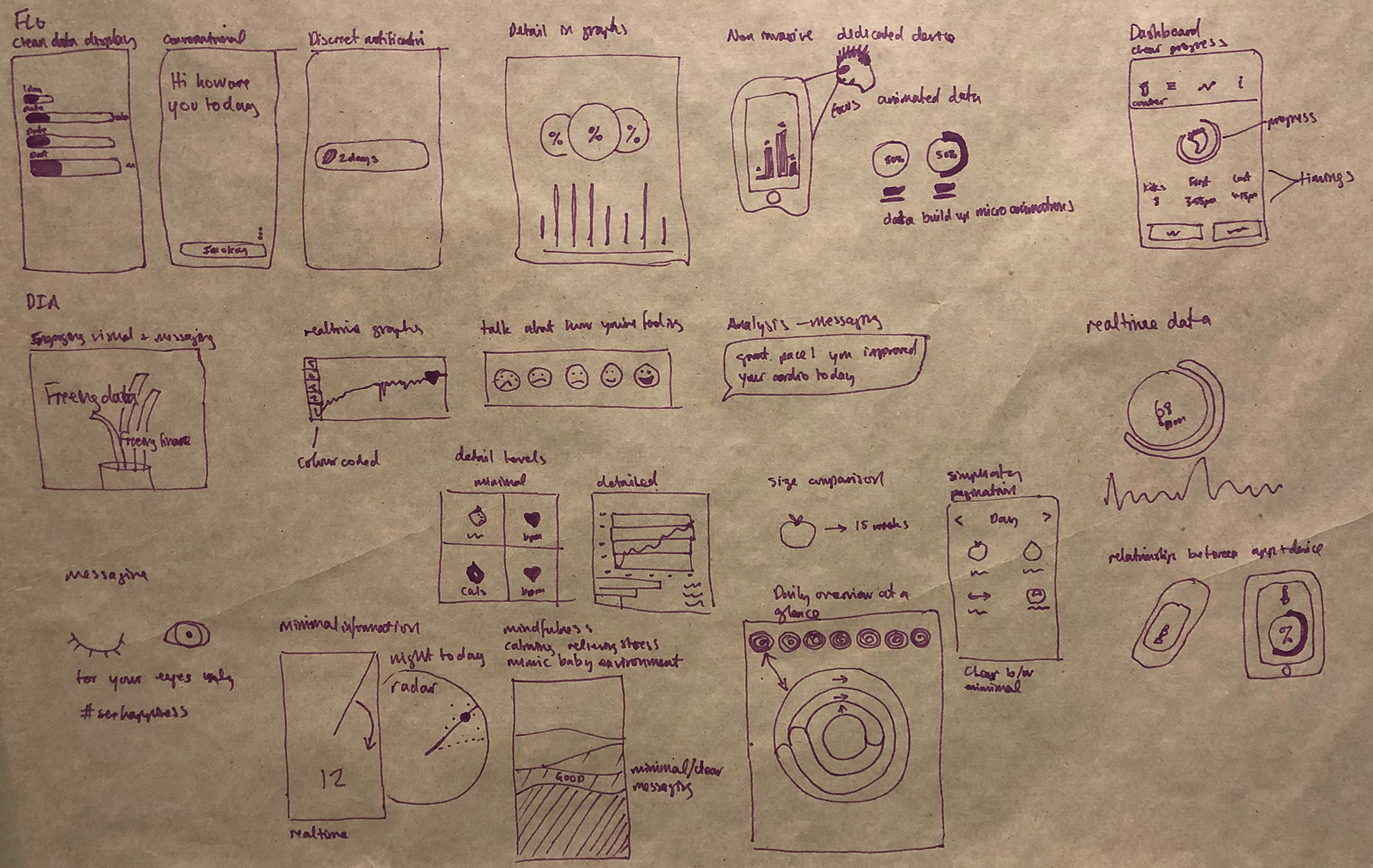 We completed a design sprint to focus in the main problems we discovered through speaking with mums and pregnant women. This involved a 3 day exploration, delving into the problems, looking at inspiration and interviewing some mums.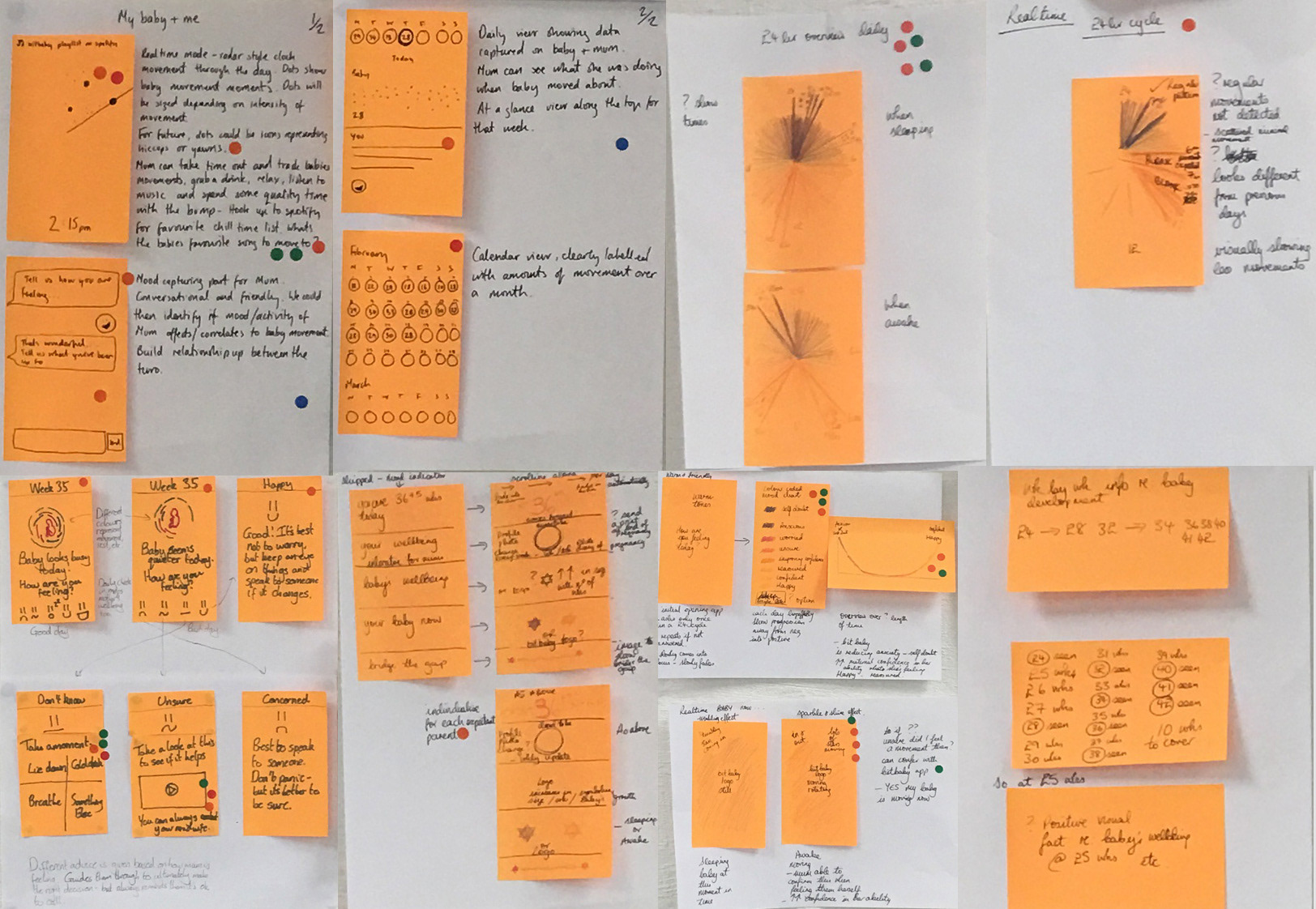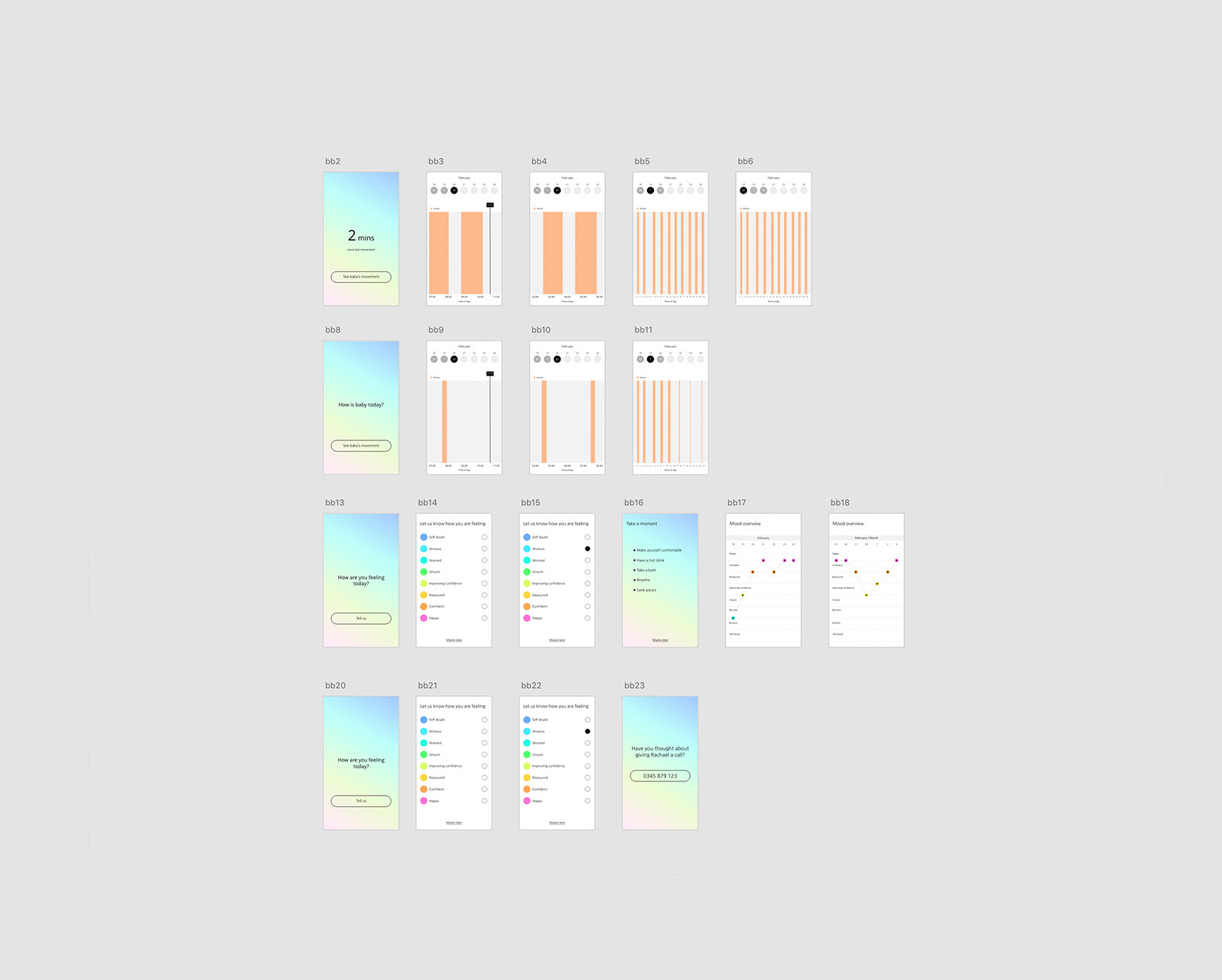 We are continually testing the app with women and gathering valuable insight into what they find useful when tracking their baby's movement.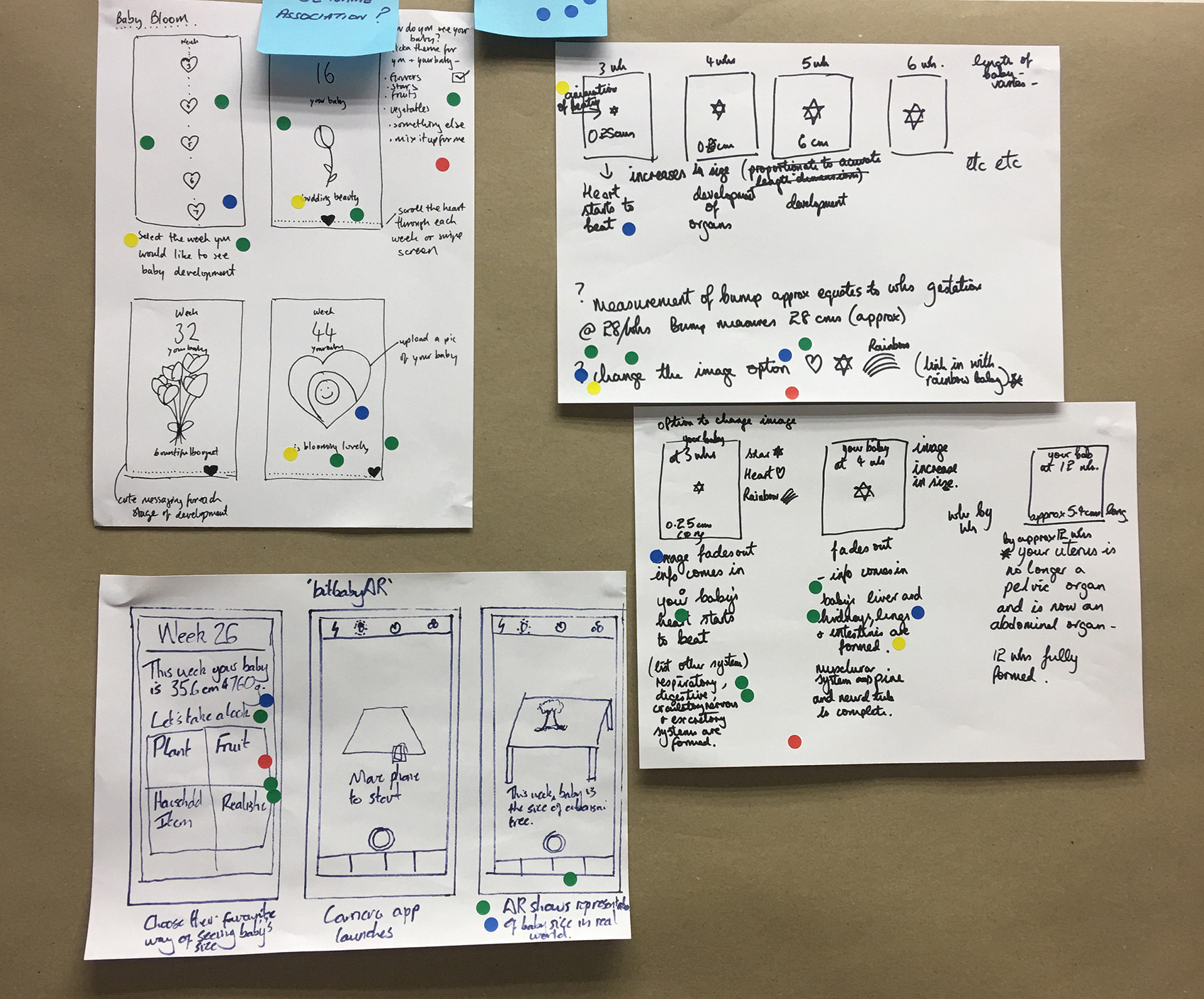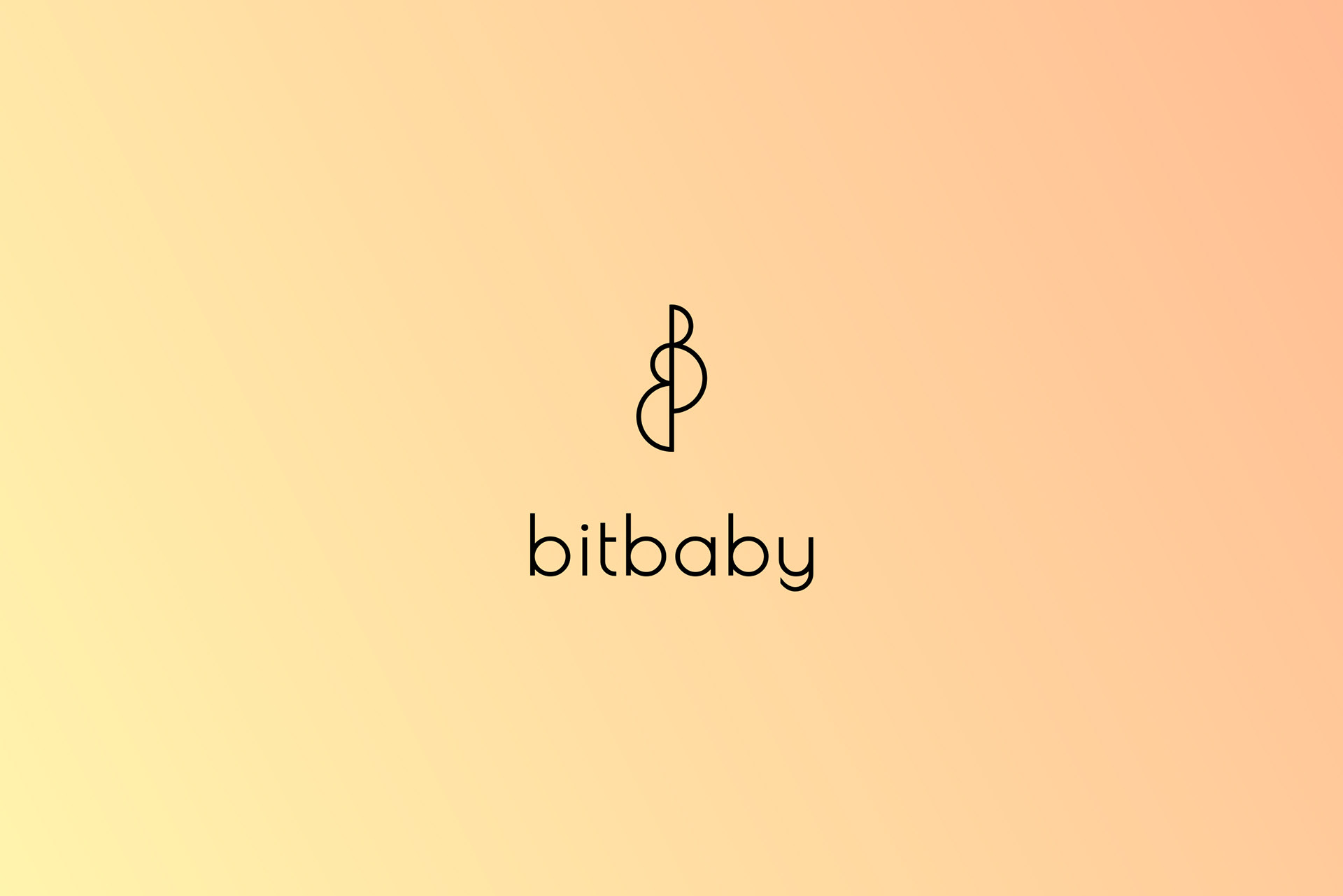 We set up a brand workshop for bitbaby and created a warm, friendly brand that showed professionalism, trust and reassurance. The brand values we developed are show below:
Advocate

 
Be an advocate for the safety and wellbeing of unborn babies and expectant parents
Reassurance
Offer reassurance and support to expectant parents and each other within a trustworthy environment
Reliable
Be a reliable and easily accessible resource for expectant parents
Open/Honest
Be open and honest when met with complex situations and promptly divulge information with transparency