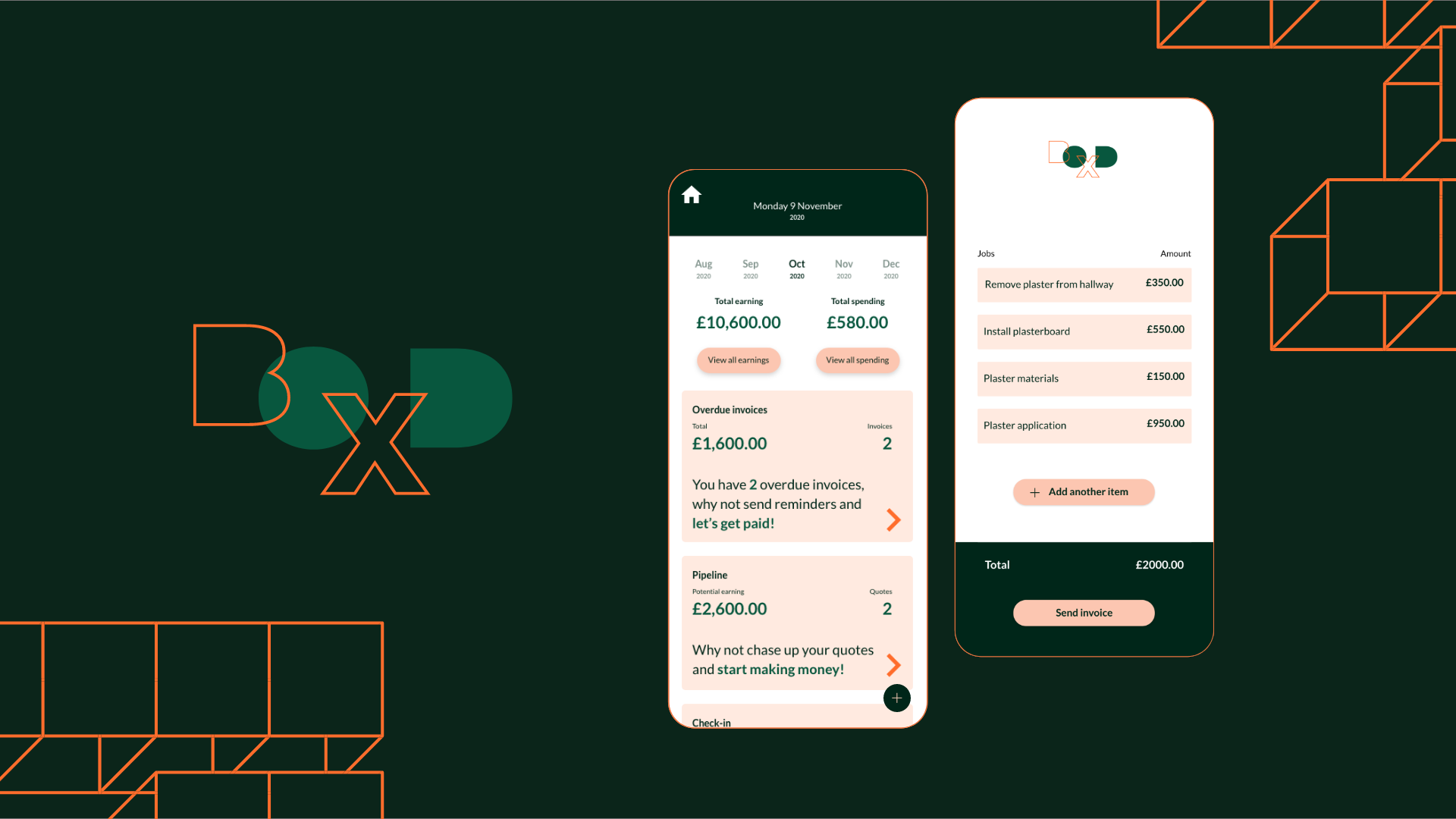 BOXD is an app that aims to take the pain and hassle of doing paperwork and accounts as a sole trader or freelancer. 
It also offers legal advice and help when getting paid.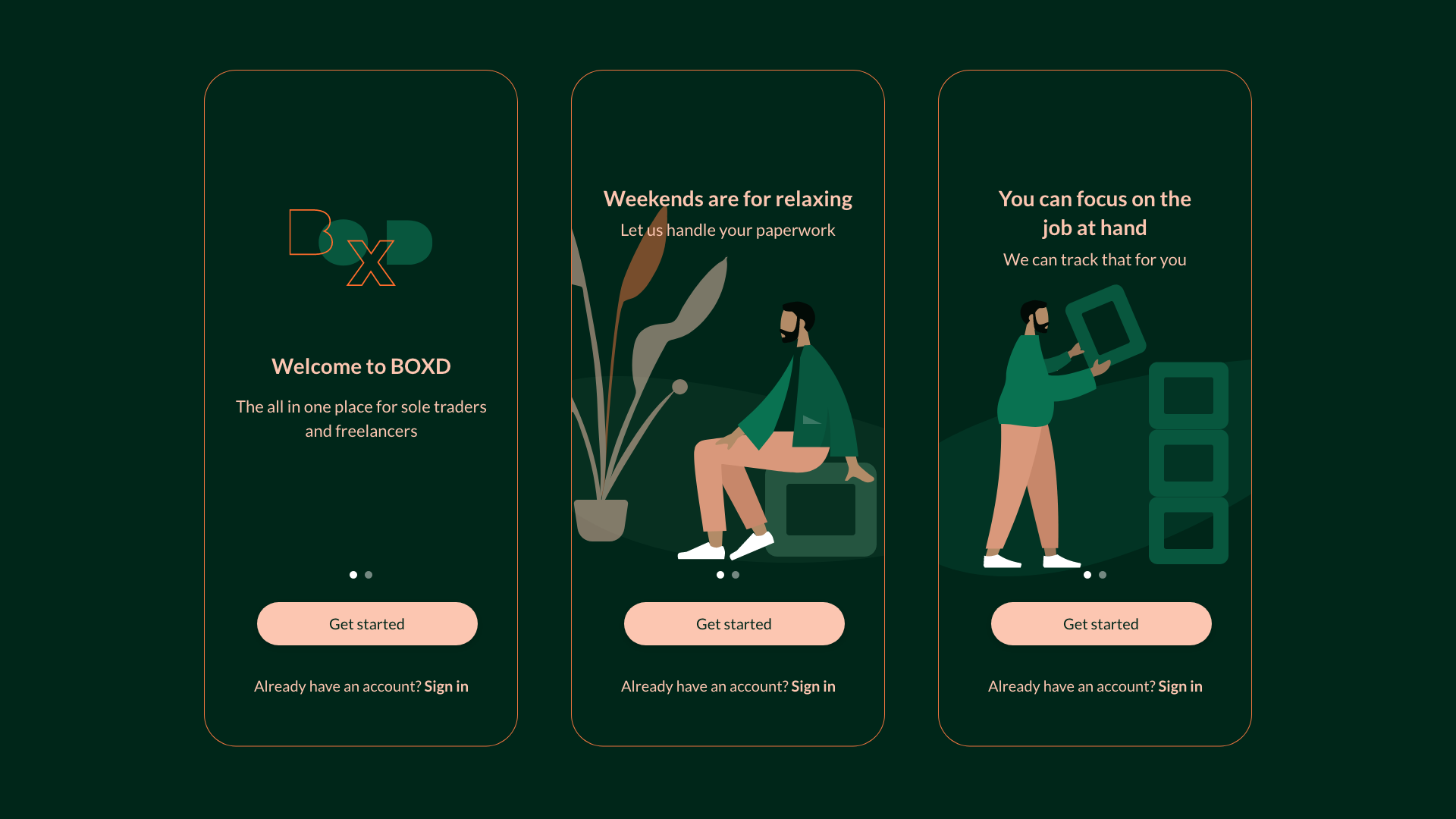 BOXD was inherited from an app previously known as Receiptshed. From user interviews we came up with some quick wins to enhance the user experience. This included an onboarding section that acted as a friendly informative introduction to the app. We also added functionality to the invoice and payment section. Giving clarity to the process and speeding up payments.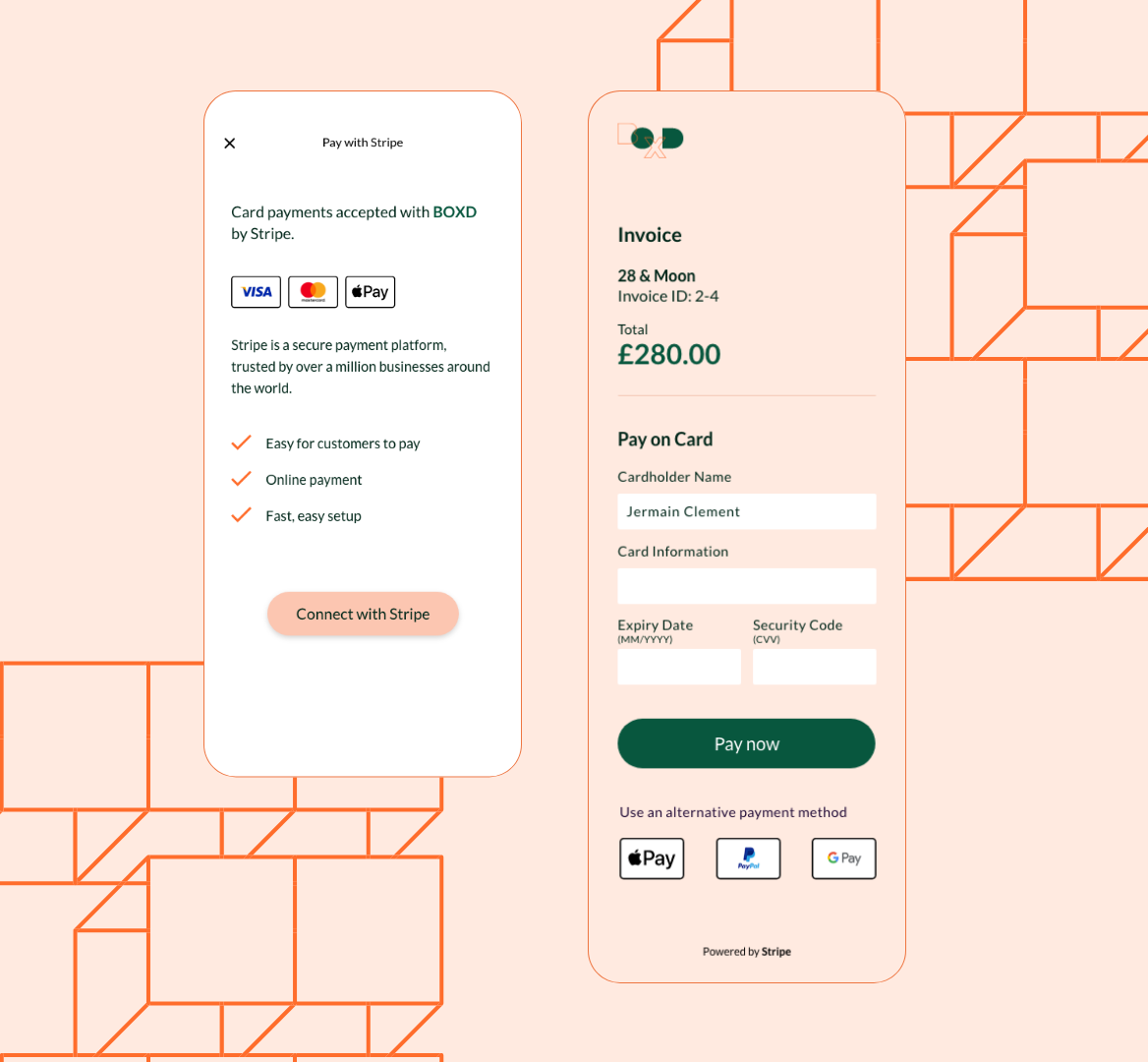 From research completed, our target audience changed so we did some marketing campaigns and adapted the website. This included a brand overhaul. I conducted a branding workshop, all online due to covid restrictions, which was new for me. I reworked the face to face workshop to work online using Dropbox Paper which turned out to be a more collaborative and rewarding experience with certainly less paper waste as a bonus.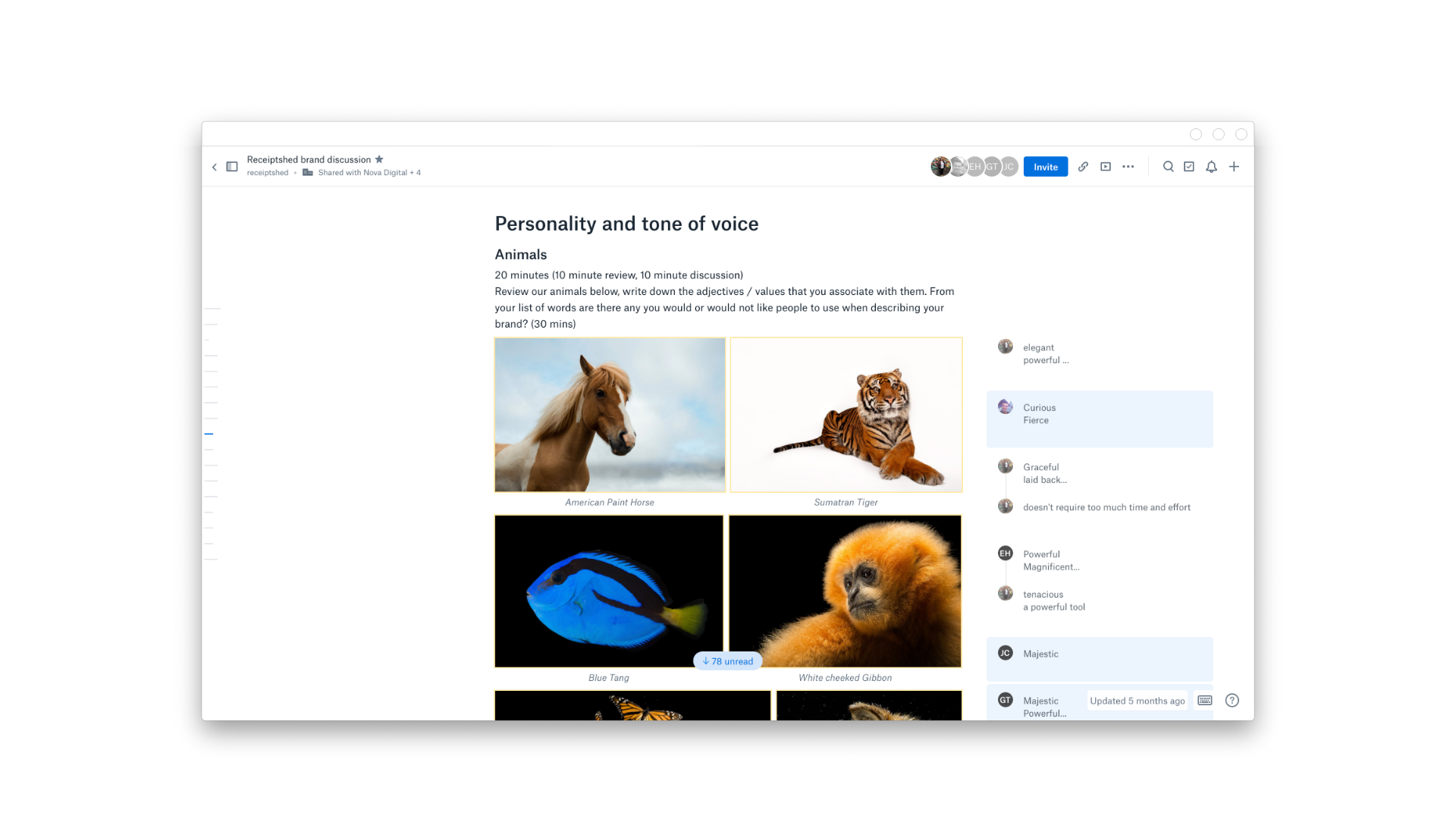 I produced a new logo and a

s a team we came up with strong brand values, tone of voice and guidelines that we adhere to when creating anything for BOXD.